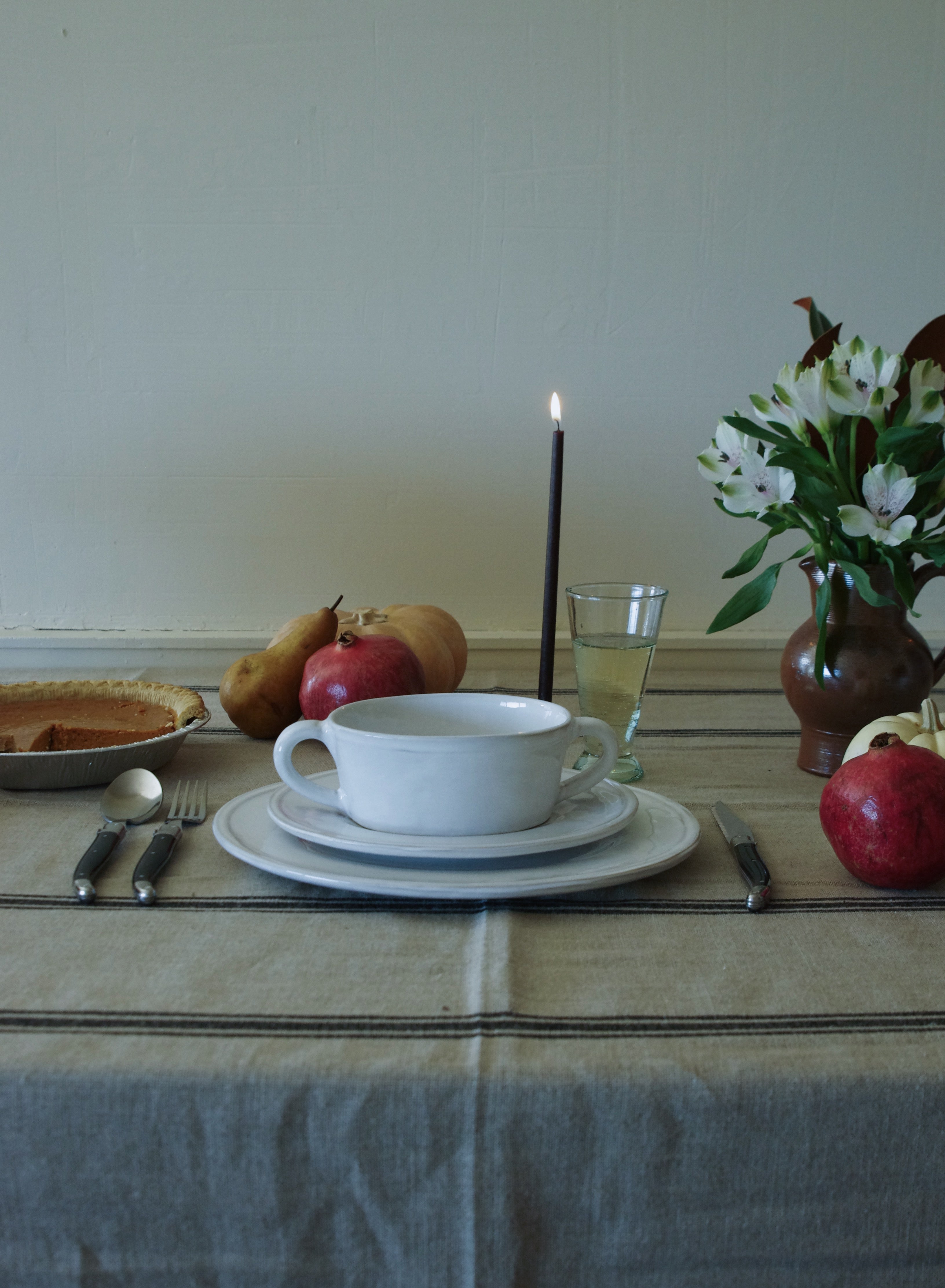 French Dry Goods Two-Handled Soup Bowl (Formerly Clos du Manoir)
This Soup Bowl with two handles is the most popular piece from our French Dry Goods/Clos du Manoir line. Safe in a warm oven but not bake safe. Dishwasher safe. Microwave safe.
Earthenware.
Dimensions: 7.5" x 5.5" x 2.5"
Recreation of a classic Belgian line from the 19th century. Elegant and contemporary ceramic tabletop essentials featuring slightly oblong shapes with a double line raised edge detail in a cool white. Effortlessly dresses up or down for any occasion. 
These dishes are made by hand in Morocco, so each piece is unique and may exhibit some variations.