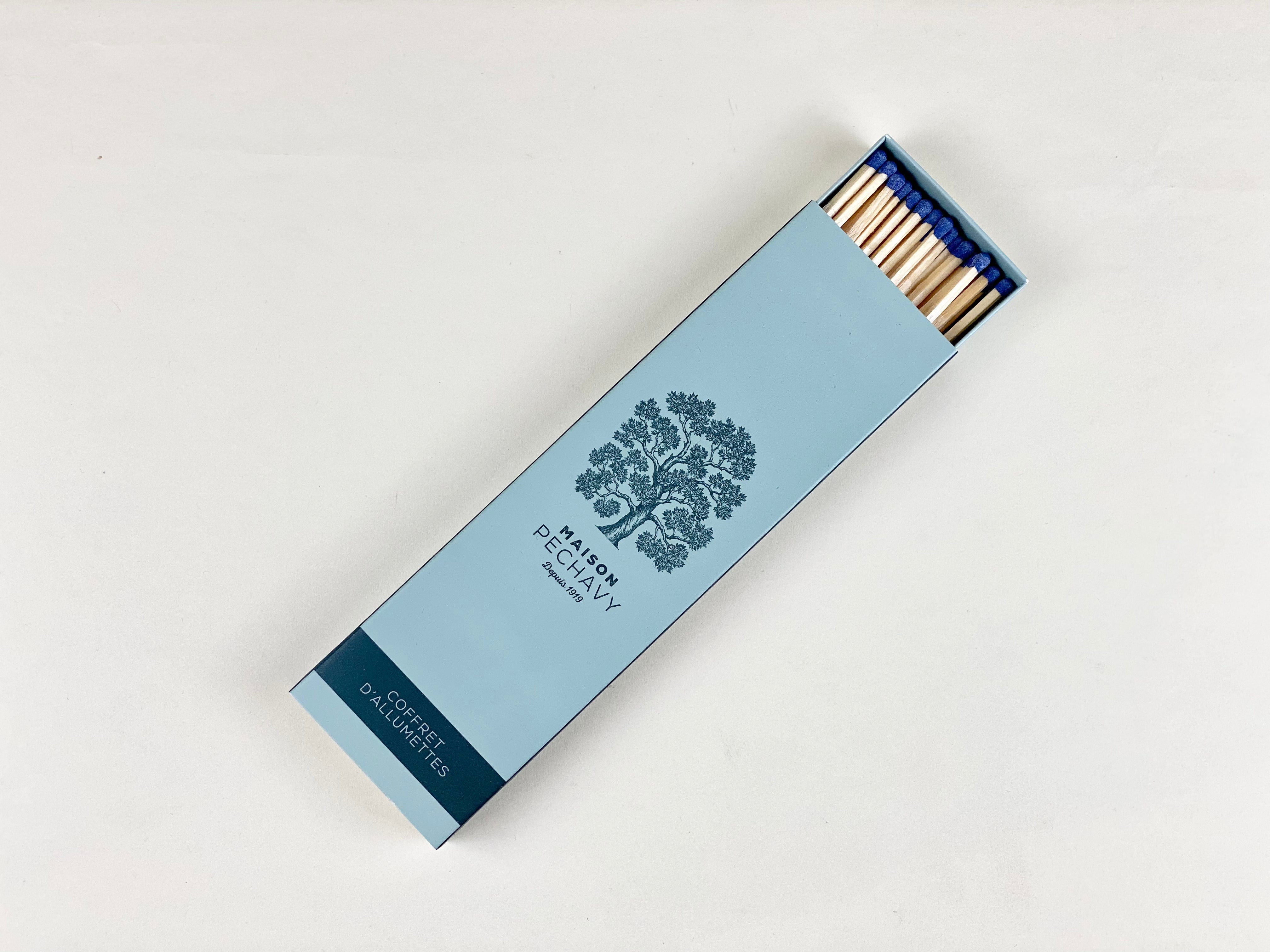 Maison Pechavy Long Matches (Celadon)
DESCRIPTION
COMPOSITION
INSTRUCTIONS
 


Practical products to light your fireplace that you'll love to display, specially designed by Maison Pechavy. A stylish box of extra-long celadon matches gives a touch of elegance to your fireplace.

 

These extra-large matches are both practical and very elegant, helping you light fires (wood stove or fireplace), scented candles and barbecues with less risk of burns.

These extra-long matches are made from natural poplar wood and are untreated to keep the air in your home clean. Plus, the heads match the case for an added touch of elegance!

 


COMPOSITION


- Box of 40 extra-long matches.
- Length:  22 cm 
- Sticks made from untreated poplar wood. 
- Designed in France and made in Poland. 

 

INSTRUCTIONS


Strike the matches on the side strip to light any type of fire: wood stoves, fireplaces, inserts, barbecues, fire pits and even scented candles. 

Keep out of reach of children. Store in a dry place.