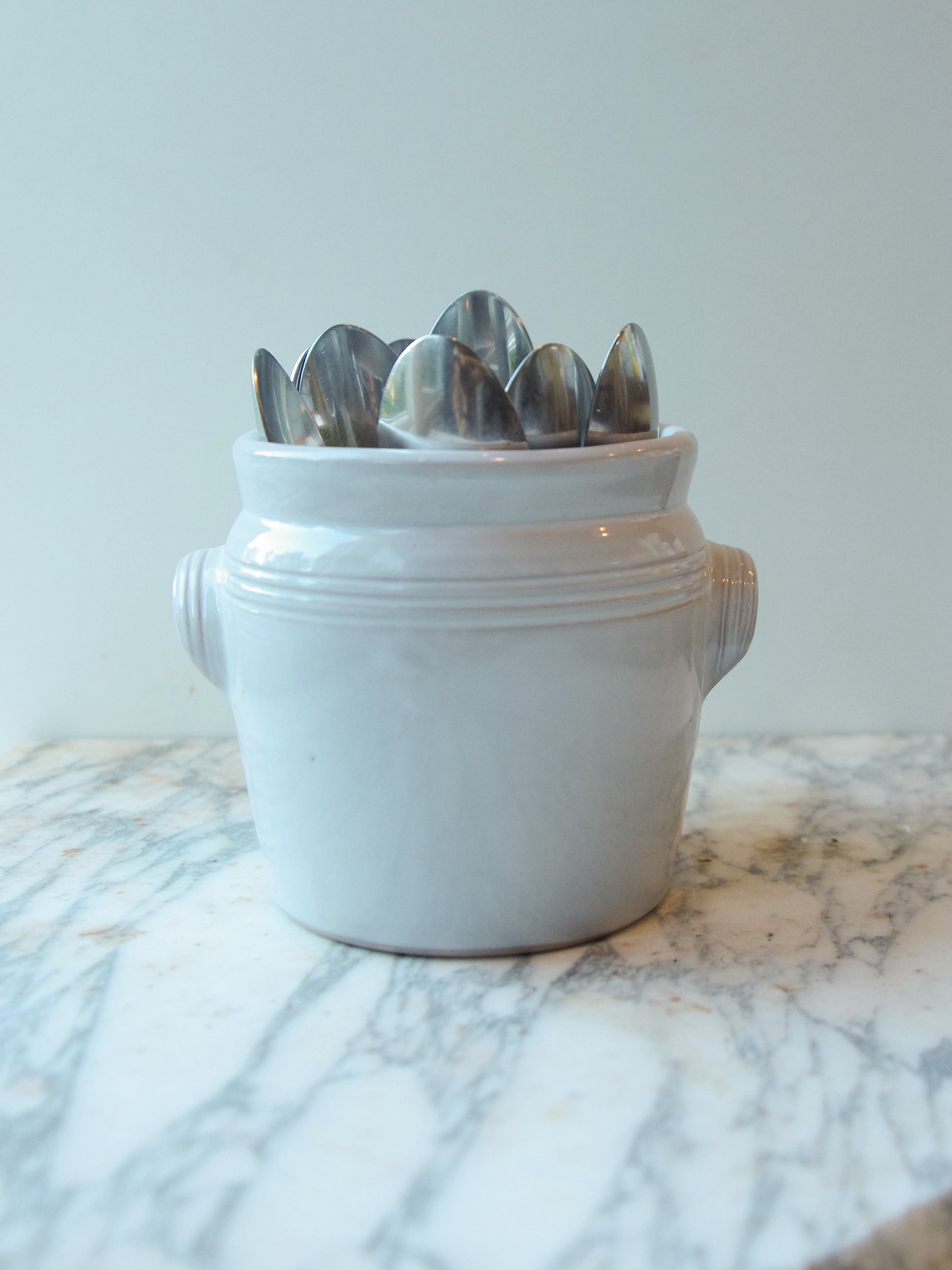 French Dry Goods Kitchen Essentials—Cutlery Crock
Store your cutlery in a delightfully chic crock. Set this crock out on the table for a serve-yourself type of occasion or keep it in a cute little pantry. Either way your cutlery will be well-stored!
The best of American, British, and French culinary ceramics meet in this stunning series of kitchen essentials. From garlic pots to mixing bowls, this line is the perfect base around which to build your kitchen or a fabulous addition to an already well-stocked one. 
DIMENSIONS
Height: 5"
Diameter (at widest point): 6.5"
CARE
Hand wash. Not oven safe.
Made in Morocco.