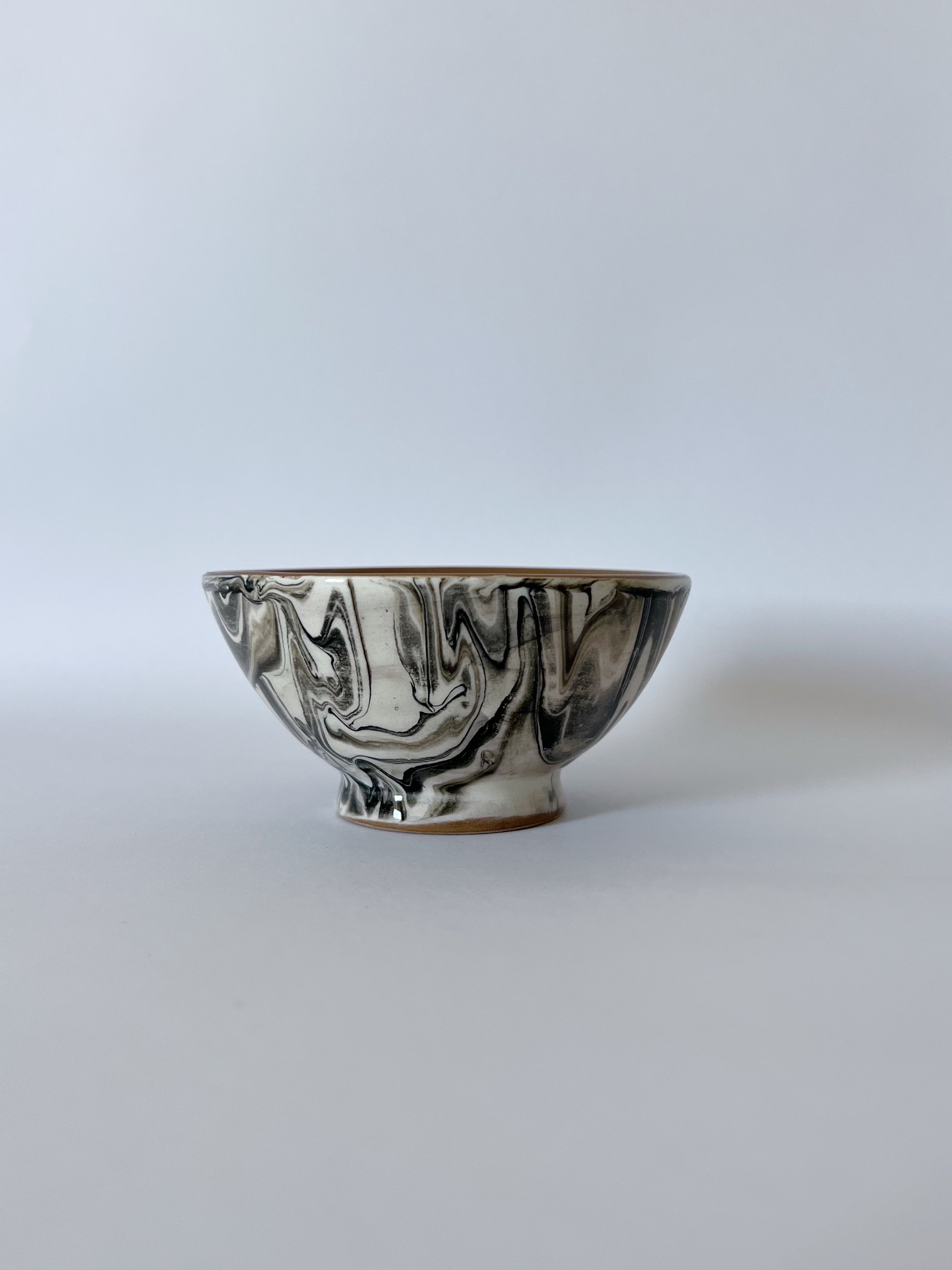 Une Vie Nomade Small Swirled Bowls—Black
Made by hand in Morocco, these whimsical swirled bowls will transport you to a land far away in a single glance. Made with red and black clay, these bowls are hand shaped and glazed, so the patterns and colors vary 5-10% in each batch. 
Sold in sets of 6. 
SIZE
4" diameter, 2.5" tall
CARE
Dishwasher and Microwave safe. Not oven safe.