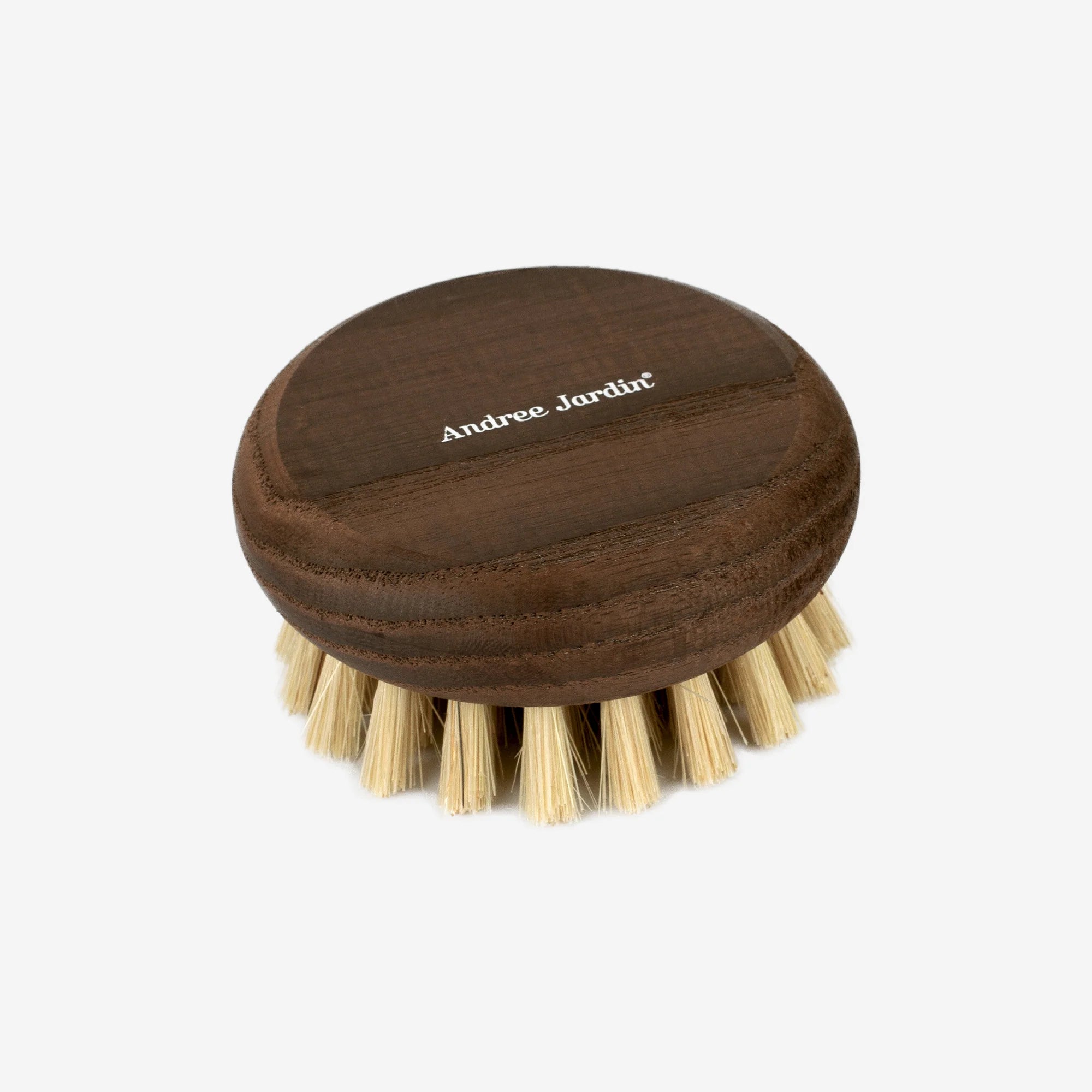 Andrée Jardin Heritage Ash Wood Body Brush
Inspired by the vintage toiletries of French grandmothers past, reflection of a true French art of living. This brush will bring you all the care your skin needs. Perfect for an invigorating scrub before or during a shower or bath.
Beeswax fed beech wood and white silk fibers. Made in France.

You can use it both for body massages or body scrubs. Under water or on dry skin (dry brushing), with or without body lotion. Your skin will feel softer and smoother. This brush is also excellent for blood circulation.

Made in France.


🌿 Composition

- Heat treated ashwood from French sustainably managed forests
- Natural hog bristles
- Made in France

📏 Dimensions

- 7 cm x 5 cm / Diameter: 2.75" Depth: 2"
- 80 g / 0.8 lbs

✔️ Tips

Dry the bristles downwards and drain well after use. Prolonged contact with water may alter its appearance.

Since 1947 Andrée Jardin has created "de vrais balais qui durent" (translation "real brushes that last"). Andrée Jardin is reviving the craft of what were once called "Paris articles": hairbrushes, clothes brushes, house brushes, brooms.... Promising simplicity, quality and durability, Andrée Jardin designs and manufactures essentials for the home that are equal parts useful, well-made and beautiful.