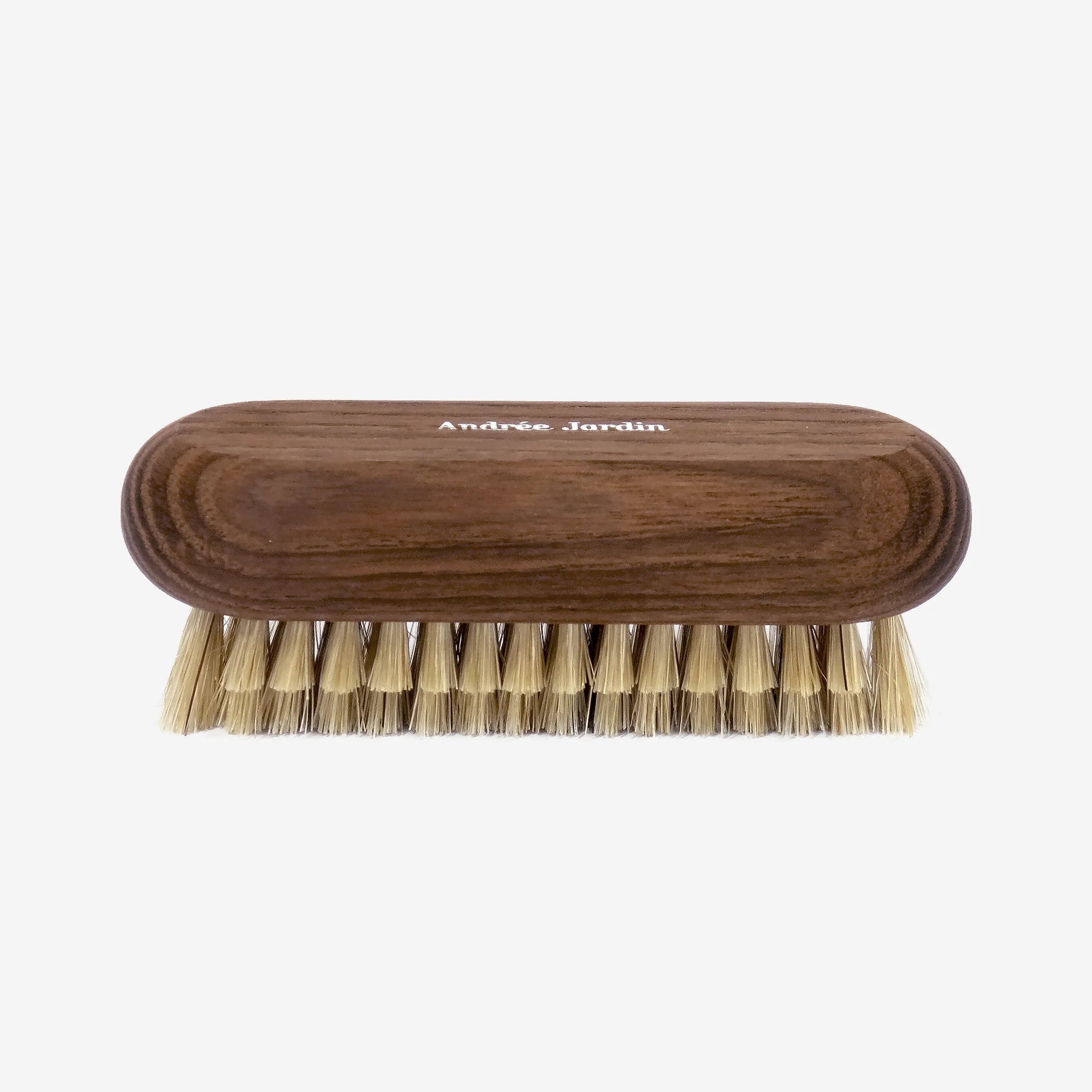 Andrée Jardin Heritage Ash Wood Nail Brush
This natural nail brush can be used for scrubbing the hands and cleaning the nails and toenails. The nail brush has a shorter, firmer row of bristles on one side. 
Made in France.
🌿 Composition
- Beechwood or heat treated ashwood from French sustainably managed forests
- Natural hog bristles
- Made in France
📏 Dimensions
- 9 cm x 3 cm x 3 cm
- 0,1 kg


✔️ Tips
Dry your brush with the bristles down after using it with water! Prolonged contact with water can alter its appearance.