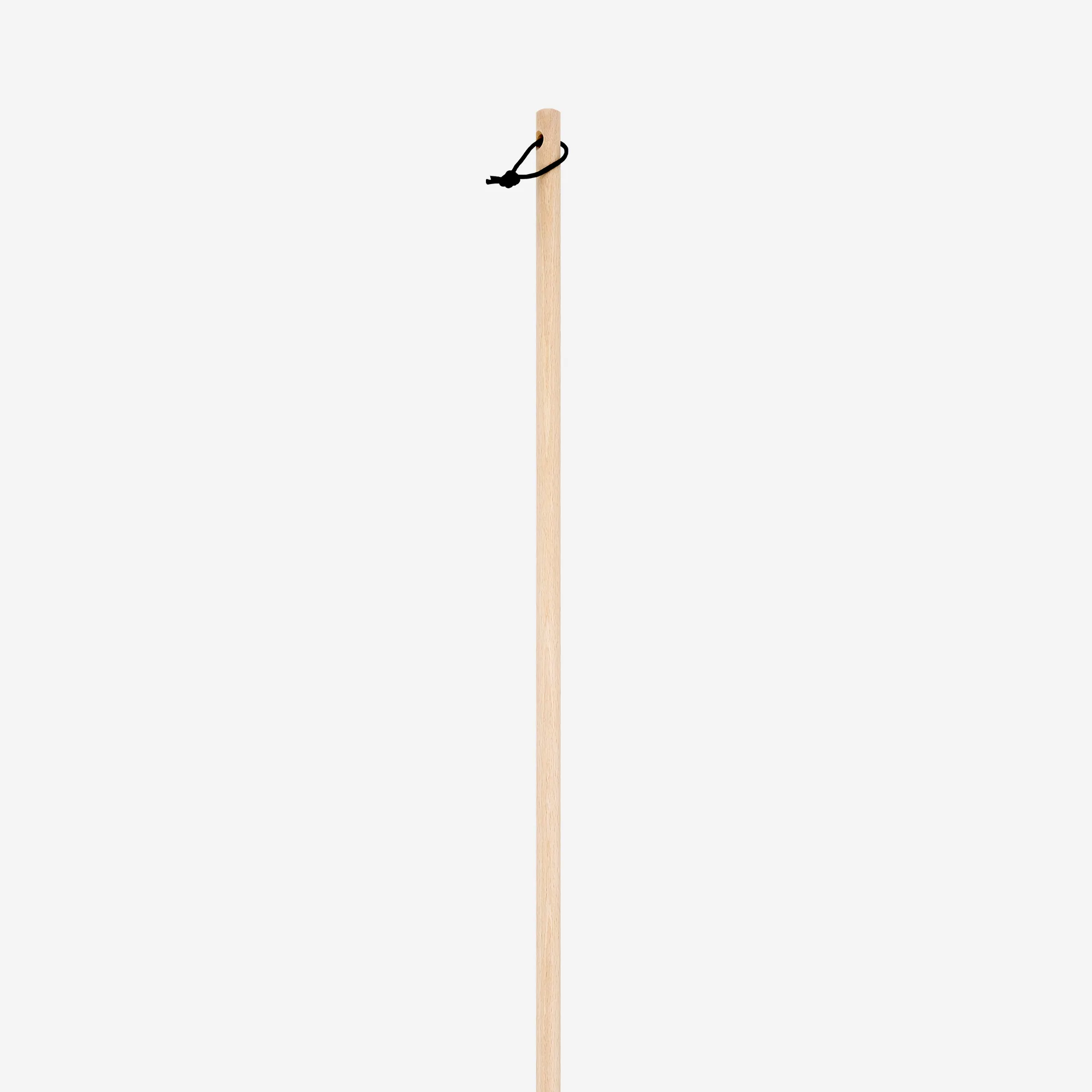 Andrée Jardin Beech Wood Collapsible Handle with Leather Loop
Multitasking handle. Compatible with the Andrée Jardin small feather duster, ceiling brush, armoire brush, and broom heads.
Waxed French beech wood and leather tie. Made in France.

Shop the entire Andrée Jardin line here.
🌿 Composition
- Raw beechwood from French sustainably managed forests
- Made in France
📏 Dimensions
65 cm x 2.4 cm //  Height: 51" Handle Diameter: .95"
Weight: 0,21 kg

✔️ Tips
Assembly of the half-handle: without forcing, position the handle in the aluminum sleeve and screw the handle clockwise using your hand. The handle has no thread, so the more you screw, the more the handle will lock into the aluminum part.


Since 1947 Andrée Jardin has created "de vrais balais qui durent" (translation "real brushes that last"). Andrée Jardin is reviving the craft of what were once called "Paris articles": hairbrushes, clothes brushes, house brushes, brooms.... Promising simplicity, quality and durability, Andrée Jardin designs and manufactures essentials for the home that are equal parts useful, well-made and beautiful.