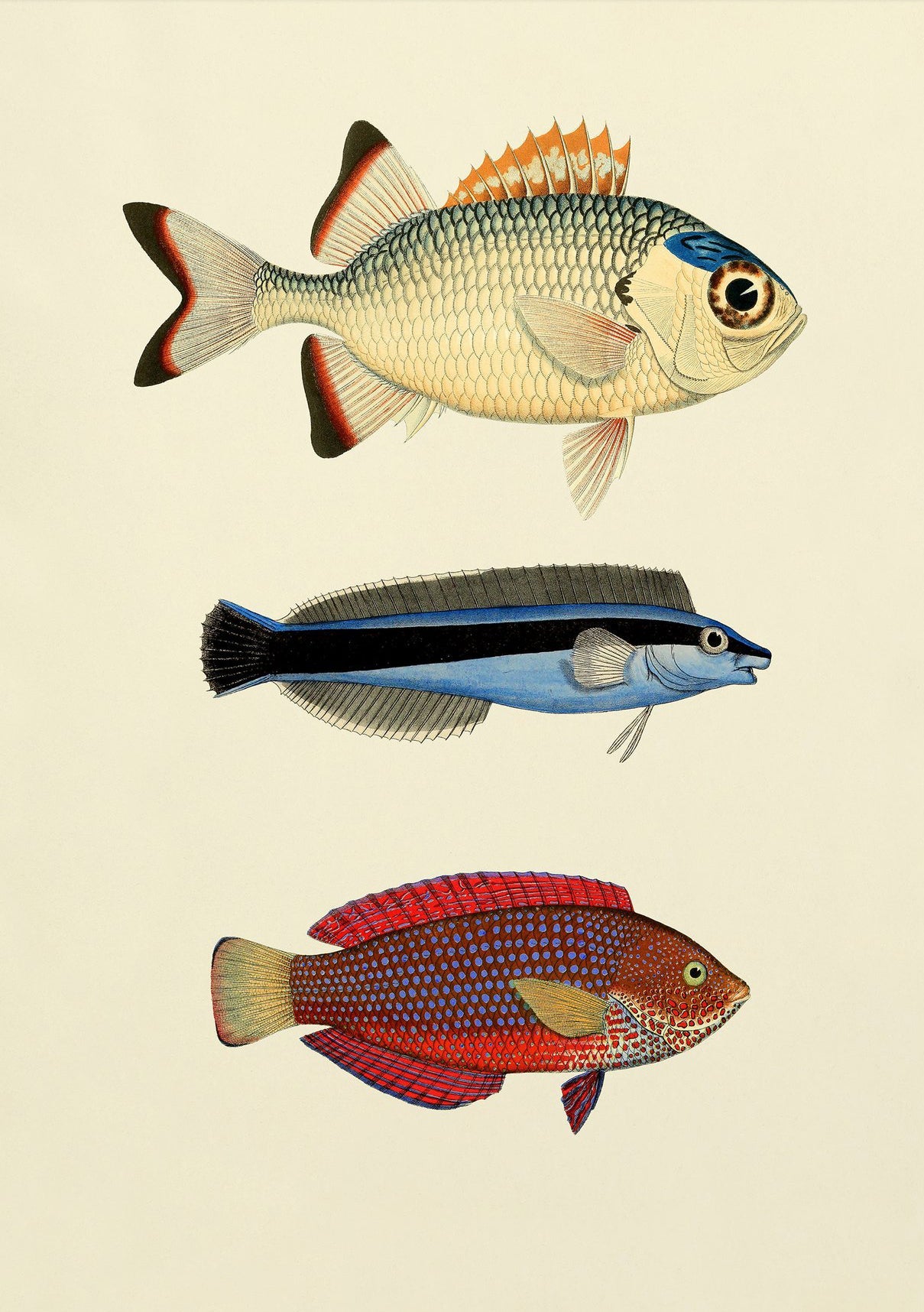 Dybdahl Animalia Poster - The Fishes
Poster Dimensions:  Available in two sizes.
We love fish
Here at The Dybdahl we love fish, absolutely love them. So much so that we have made even more fish and this lovely print is one of them. Rich in colour and certain to brighten up any wall in your home. 
The original image dates back to the 18th century and has been digitally restored to it´s former glory.

Printed with Japanese archival ink on a matte Hahnemühle paper in our workshop outside Copenhagen, Denmark. 
Item no. 3906P.