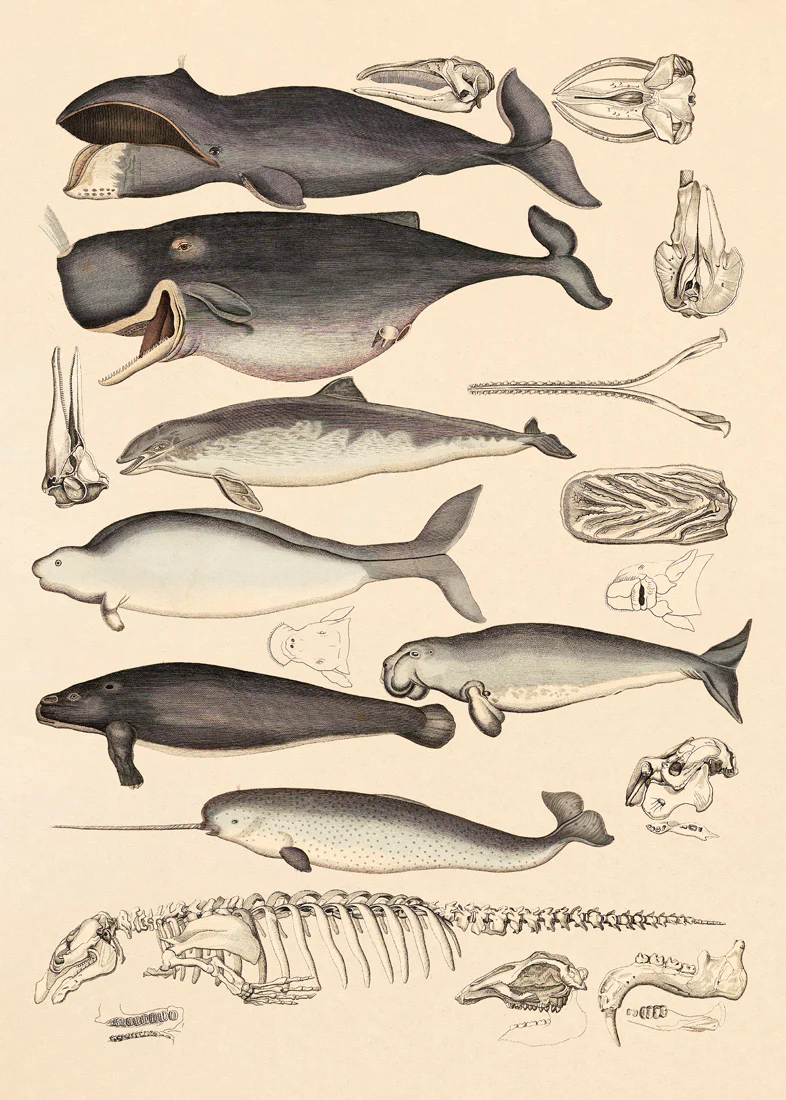 Dybdahl Animalia Poster - Whales
Go Ahab

Fascinating print of different types of whales, that serves both as a beautiful ornament but also as an educational decor.

The original image dates back to the 18th century and has been digitally restored to its former glory.

Printed with Japanese archival ink on a matte Hahnemühle paper in own workshop outside Copenhagen, Denmark. 

Item no. 5109.