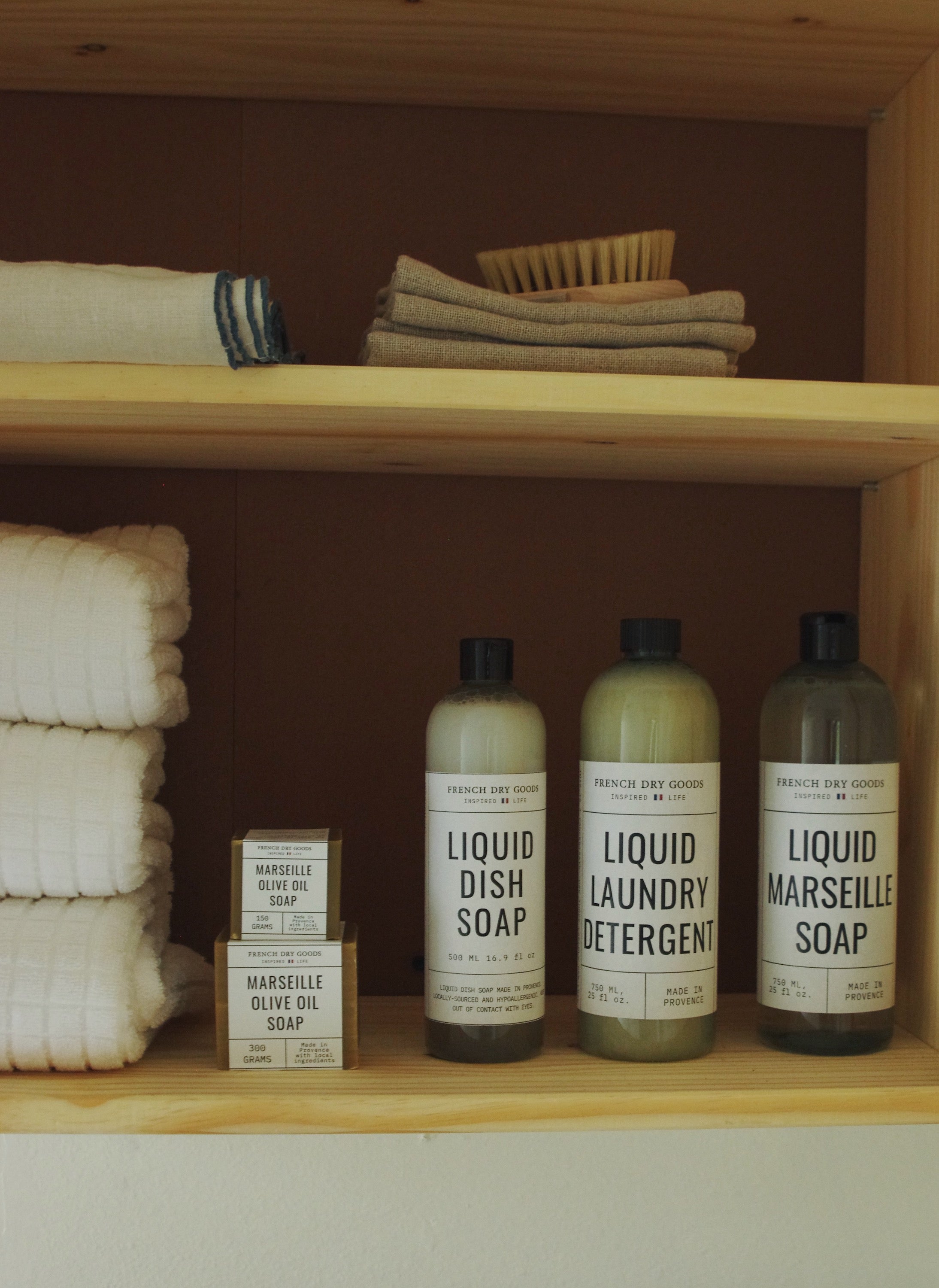 French Dry Goods Genuine Marseille Liquid Soap (750ml)
Transport yourself to the South of France with French Dry Goods' 100% authentic Marseille soap made in Provence. Our Marseille soap is a clean and effective alternative for skin care, dog care, and housekeeping.
This soap is made in a traditional saponification process by Master soap makers through generations is still used to this day.
A natural, hypoallergenic soap
This soap is exclusively plant-based. It does not contain any preservatives, dyes, additives or animal fat. No palm oil.
Biodegradable and environmentally-friendly.
It represents an ecological alternative to chemicals found in most skin care and housekeeping products.
Its generous size and minimal water content makes it economical for longer preservation
DIRECTIONS FOR USE & TIPS
 Marseille soap suits every skins types and can be used by the whole family.
It is also an effective multi-purpose household cleaner. It cleans, removes grease marks and efficiently detaches even the most delicate surfaces and clothes. 
For laundry care:
On difficult stains, lather the soap then scrub the stain before using the washing machine.
On delicate textiles (lingerie, silk, lace, baby clothes...), lather the soap with a wet cloth, then rub the cloth lightly on the surface, before letting it soak.  Rinse off with fresh water.
Since it contains no preservatives or chemical colorants, our soap may be subject to variations in color, and lose volume with time and according to an exposure to light and humidity.
INGREDIENTS
Water, potassium olivate, glycerin, tetrasodium glutamate diacetate, olea europaea fruit oil, sodium chloride