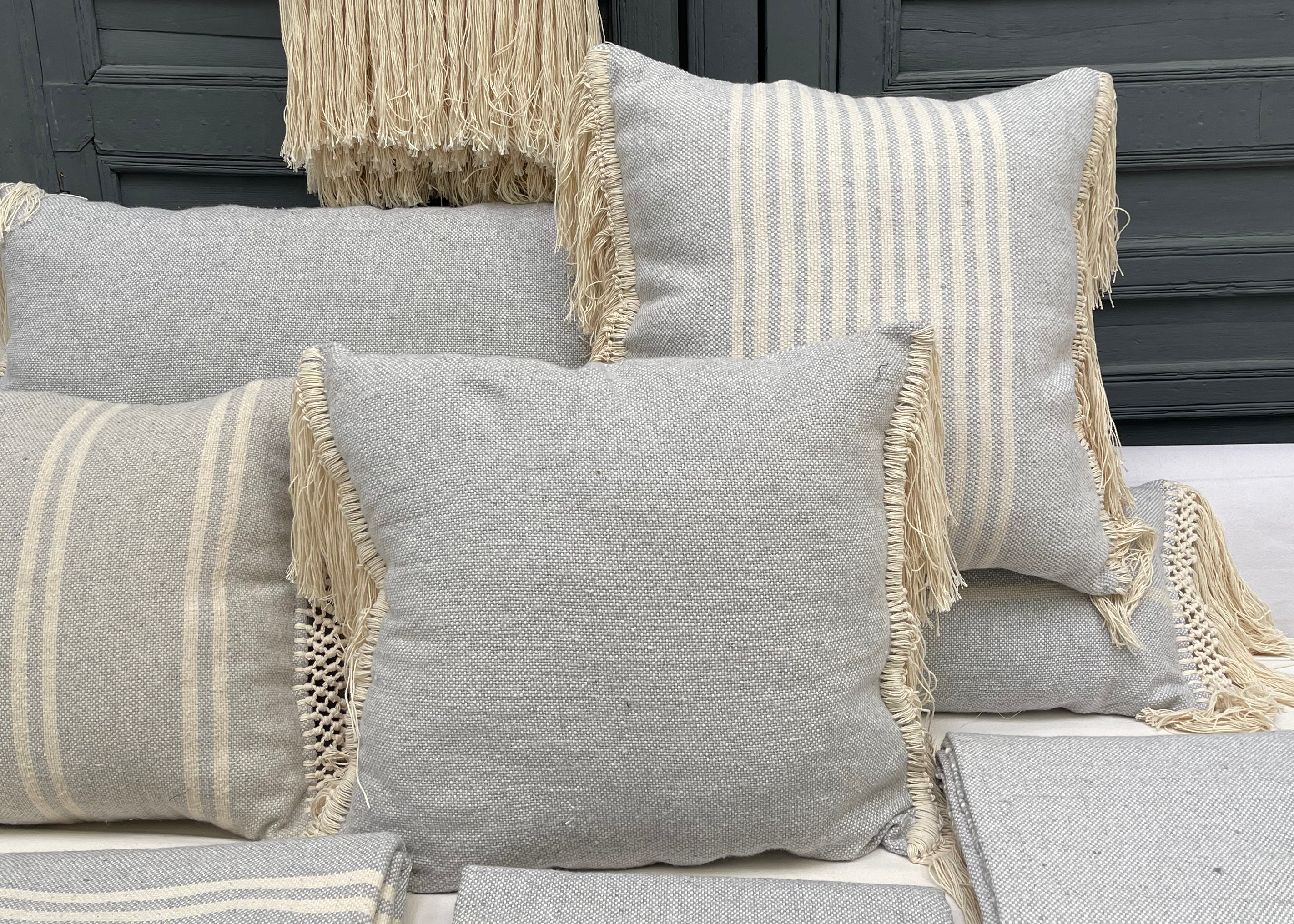 Handmade Moroccan Pillow Cases
Handmade in Marrakech, these Moroccan pillow cases are crafted using wooden looms and a blend of cotton and wool. This particular style uses heavier, untreated, thread which makes for a rougher and heavier throw. 
Pillow case ONLY. 
Care: Wash gently using a delicates cycle or a cold water cycle.

Choose from the following styles:


Large Square Blue Moroccan Pillow—Small Stripes (24x24in)
Large Square Blue Moroccan Pillow—Plain (24x24in)
Rectangular Blue Moroccan Pillow—Solid (34x17.7in)
Extra-Long Rectangular Blue Moroccan Pillow—Stripe (
12.5x49in)
Shop the entire Une Vie Nomade line
here
.