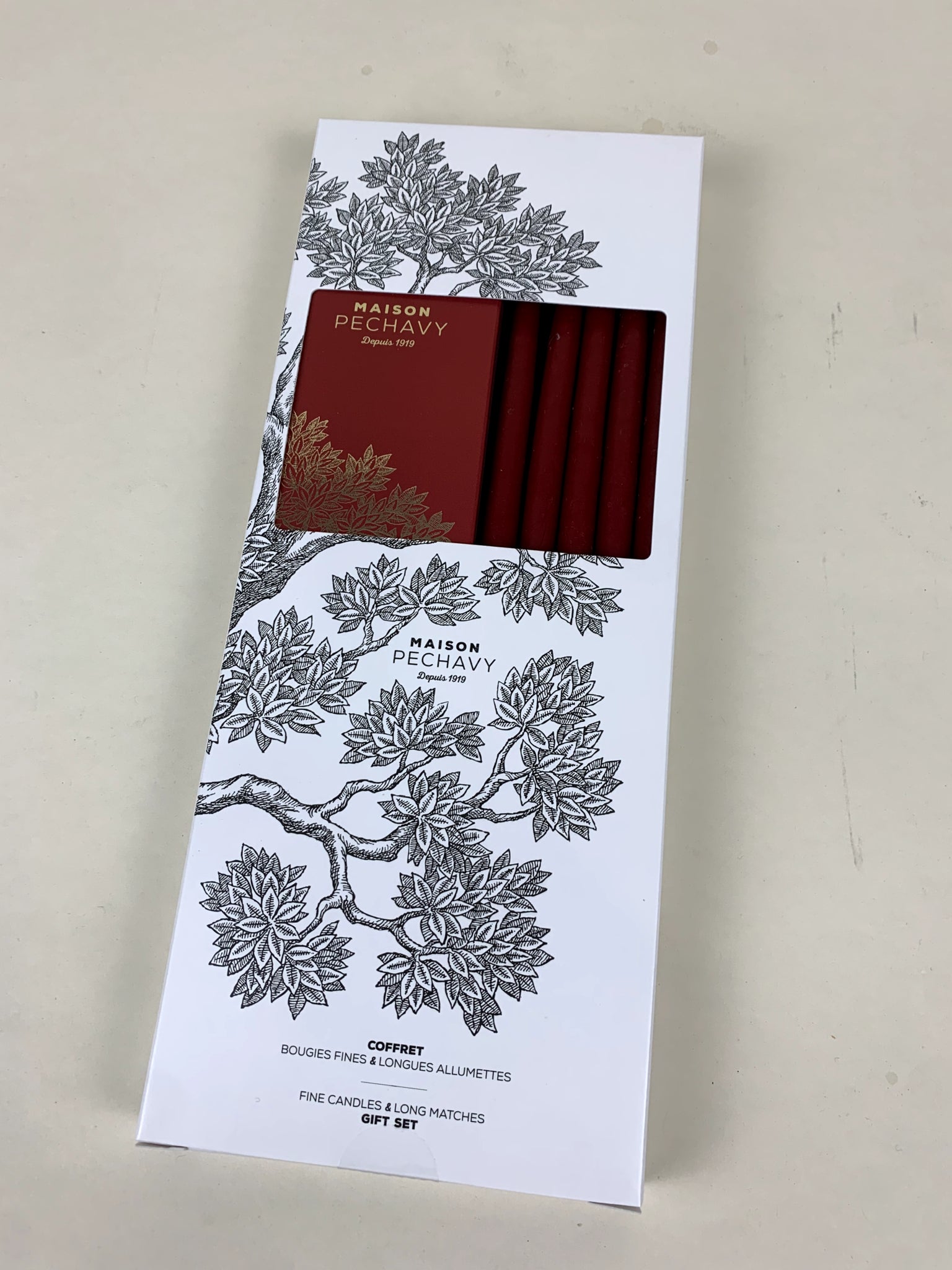 Pomme D'Amour Color Pechavy Box 40 long matches + 10 Artisan candles
DESCRIPTION
10 handmade candles in Pomme D'Amour colorway & a box of 40 long matches made from untreated poplar wood.
Create a harmonious ensemble by placing the MAISON PECHAVY long match box next to these unique candles, on your mantelpiece or on a console. 
The so-called "diving" candle manufacturing method makes it possible to shape conical candles, thinner at the top. The cotton wicks are placed in a U-shape on wooden sticks, fixed on frames and then immersed in wax. Color pigments are sprinkled throughout the melted wax. The colors obtained are vibrant and sometimes create interesting and unexpected hues. The wax used is a combination of food paraffin and high quality vegetable wax that does not run, burns slowly and does not emit smoke.

COMPOSITION

- a bundle of 10 candles: Height 30 cm, between 0.8 and 1 cm in diameter at the base. 
- a box of long matches in untreated poplar, length 19.5 cm.  
- Made in Lot & Garonne by a company with the EPV label (Entreprise du Patrimoine Vivant).
SKU:2100-65291