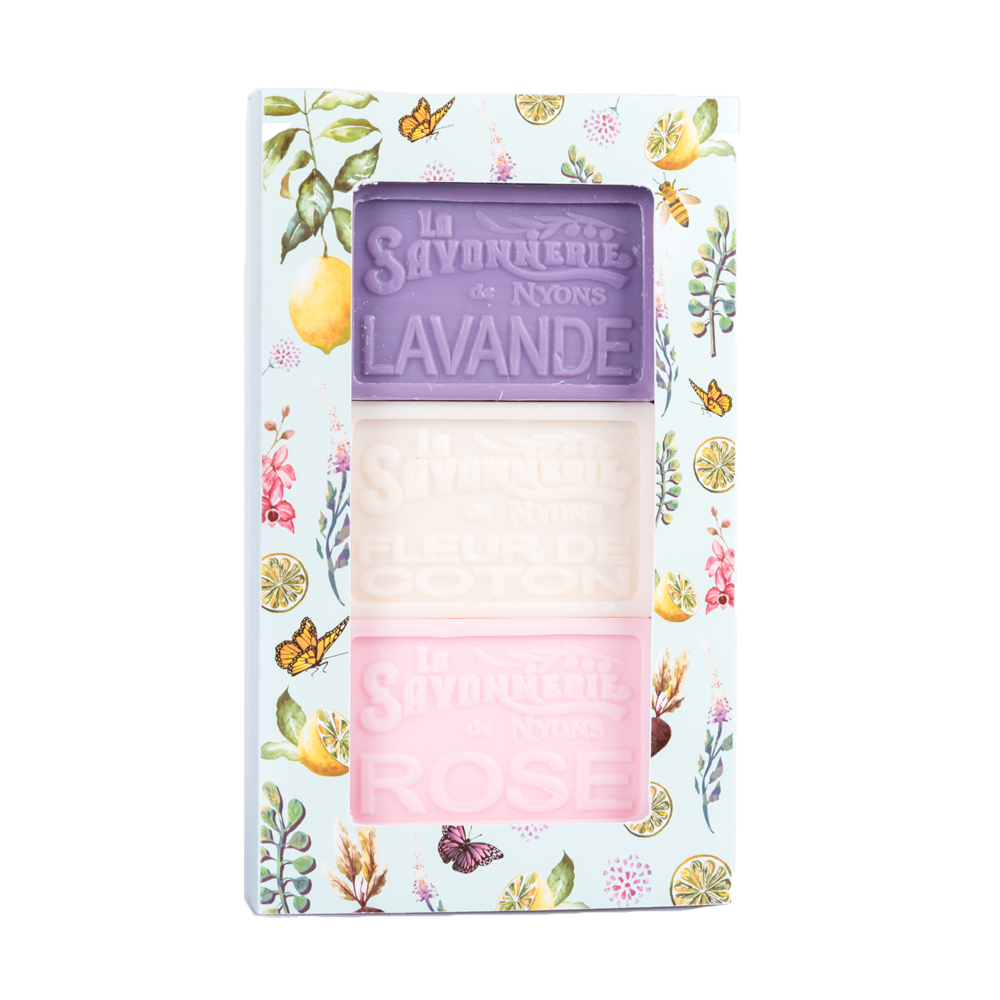 100g Soaps in Gift Box (Lavender, Cotton, Rose) - Set of 3
Shop the entire La Savonnerie de Nyons collection here.
This includes 3 soaps of 100g scented with Lavender, Cotton, and Rose. Give these sweet soaps to a loved one on a birthday, Valentine's Day or any other occasion.
All our soaps are enriched with ORGANIC shea butter and Nyons olive oil. Take advantage of these moisturizing properties to repair and soften your skin during use.
Handmade soaps made in Provence in our own soap factory located in Nyons - Essences from the city of Grasse.
Directions for use :
Daily use. Lather the soap on the face, body or hands before applying it.
Rinse with clear water.