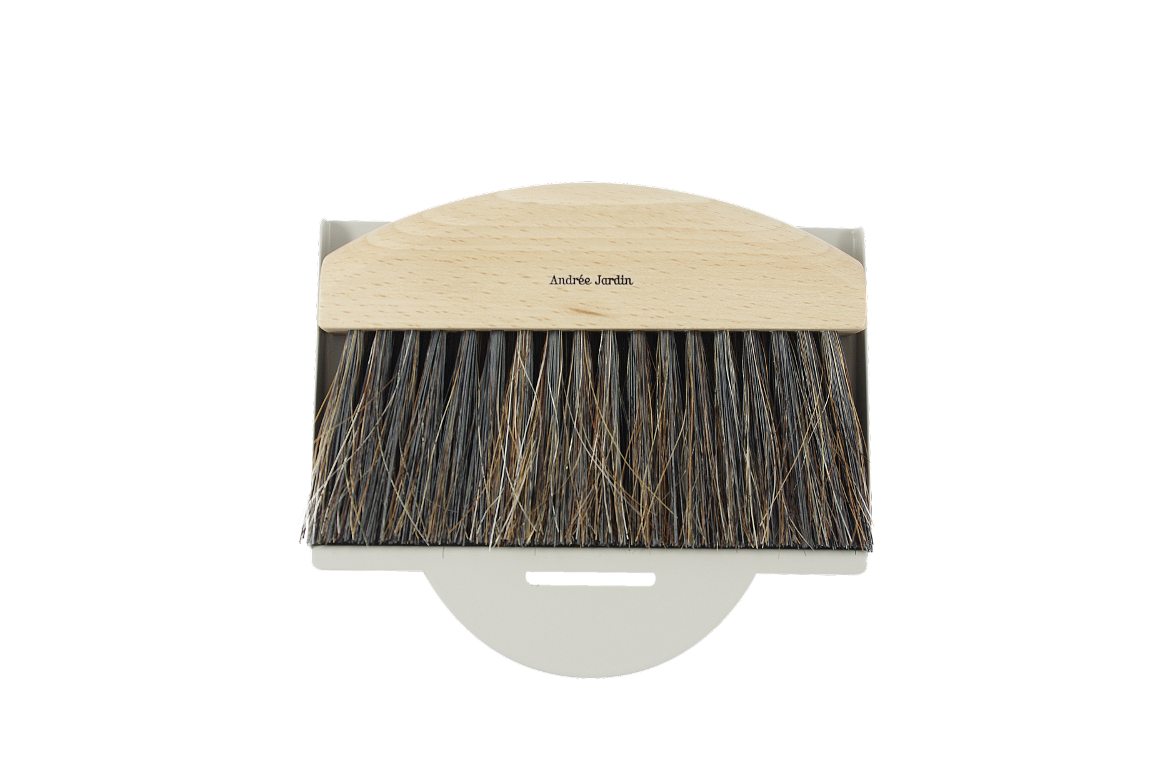 Andrée Jardin Mr. and Mrs. Clynk Mini Brush Dustpan Gift Set
Use this miniature workhorse in your kitchen, at your table and around your workspace. Always on hand to sweep up crumbs, bits of paper or whatever little messes come your way. 
Brush is lacquered beech wood and mix of synthetic and horsehair fibers. Pan is lacquered steel. Made in France.
The Crumb Tray Set (Table Dustpan and Brush) is designed by Mr & Mrs Clynk for Andrée Jardin to lend a contemporary flourish to traditional brushes.
Expertly produced in France by skilled artisans using century-old traditions, the brush features a beechwood handle and fibres crafted from horsehair and synthetic fibres. The compact brush is accompanied by a lacquered metal pan and is an essential addition to kitchens and dining rooms alike

🌿 Composition
- Beechwood from French sustainably managed forests
- Mix of horsehair and synthetic fibres
- Lacquered metal
- Made in France

📏 Dimensions
15 cm x 12,5 cm x 2,5 cm // Height 5.9" x Width 5.15" x Depth 1.2"
Weight: 0,22 kg // .45 lbs

✔️ Tips
Cleaning the brush : dip the fibres of the brush in soapy water and let it dry afterwards!

Since 1947 Andrée Jardin has created "de vrais balais qui durent" (translation "real brushes that last"). Andrée Jardin is reviving the craft of what were once called "Paris articles": hairbrushes, clothes brushes, house brushes, brooms.... Promising simplicity, quality and durability, Andrée Jardin designs and manufactures essentials for the home that are equal parts useful, well-made and beautiful.