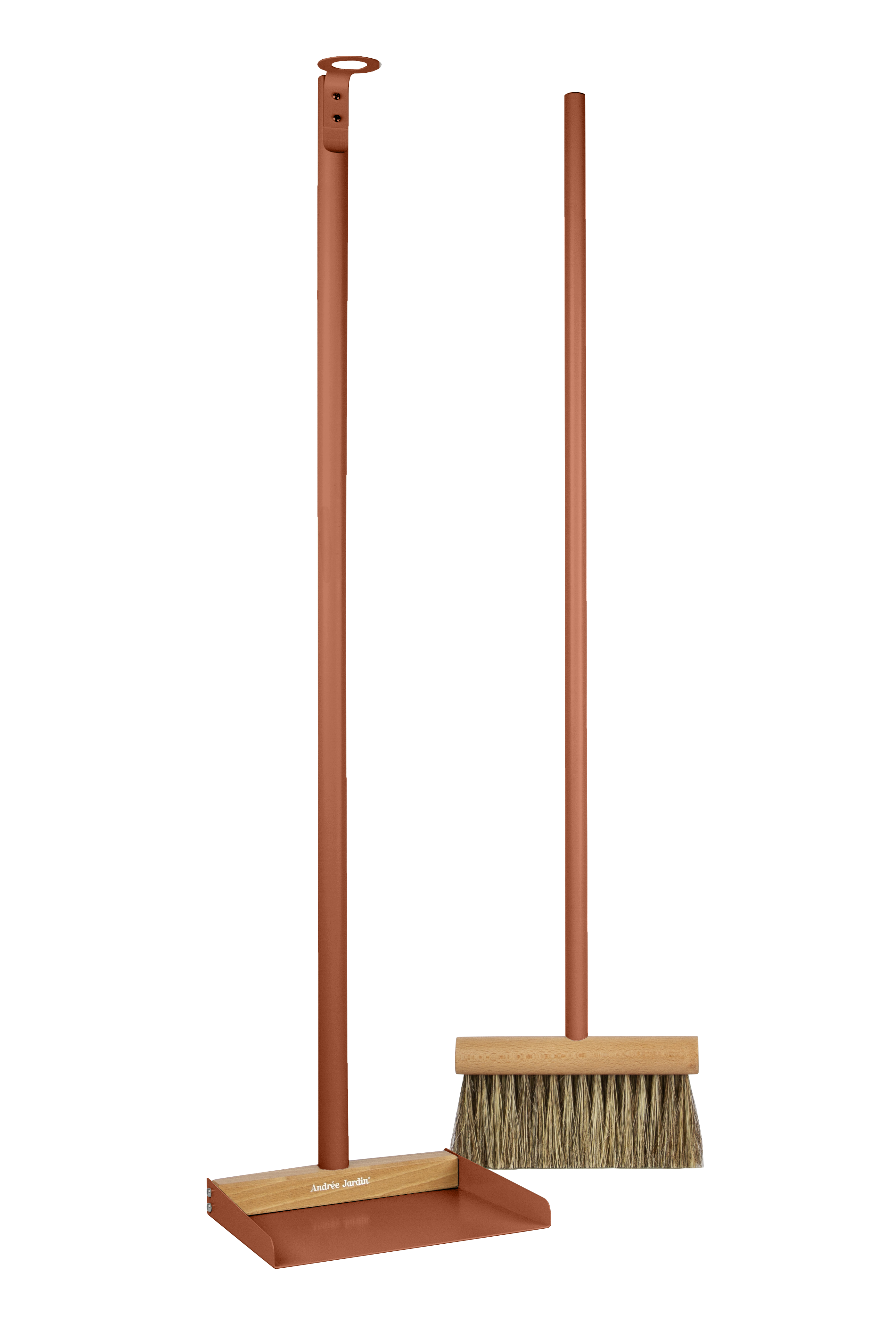 Andrée Jardin Mr. and Mrs. Clynk Natural Large Complet Dustpan and Broom
Always within reach, near your kitchen counter, this accessory will become very handy in your everyday life. It can also make itself very dis
This 90cm Long Brush & Dustpan set has been designed by Mr & Mrs Clynk for Andrée Jardin to lend a contemporary flourish to traditional brushes.

No need to hide the Complet set in the closet! The broom nests conveniently in the handle of the free standing dustpan making this attractive pair easy to store in plain sight.


Always within reach, near your kitchen counter, this accessory will become very handy in your everyday life. It can also make itself very discreet.
 
Expertly produced in France by skilled artisans using century-old traditions, the brush features a lacquered beechwood handle and a mix of horsehair and tampico plant fibers, 100% natural. The tall brush is accompanied by a lacquered metal pan with a beechwood handle.

Set comes in gift ready box. 100% made in France. Available in several colors.

🌿 Composition
- Lacquered Beechwood from French sustainably managed forests
- Mix of horsehair and plant tampico fibres
- Lacquered metal
- Made in France

📏 Dimensions
Brush and Dustpan : 22 cm x 20 cm x 90 cm // 39.4" x 9" x 2.4"
Weight: 1,42 kg

✔️ Tips
How to clean your brush?

1. Dip the fibres of the brush in soapy water
2. Rinse them with warm water
3. Shake off the remaining water after washing
4. Let the brush dry at room temperature
5. Finish by combing the fibres


Since 1947 Andrée Jardin has created "de vrais balais qui durent" (translation "real brushes that last"). Andrée Jardin is reviving the craft of what were once called "Paris articles": hairbrushes, clothes brushes, house brushes, brooms.... Promising simplicity, quality and durability, Andrée Jardin designs and manufactures essentials for the home that are equal parts useful, well-made and beautiful.