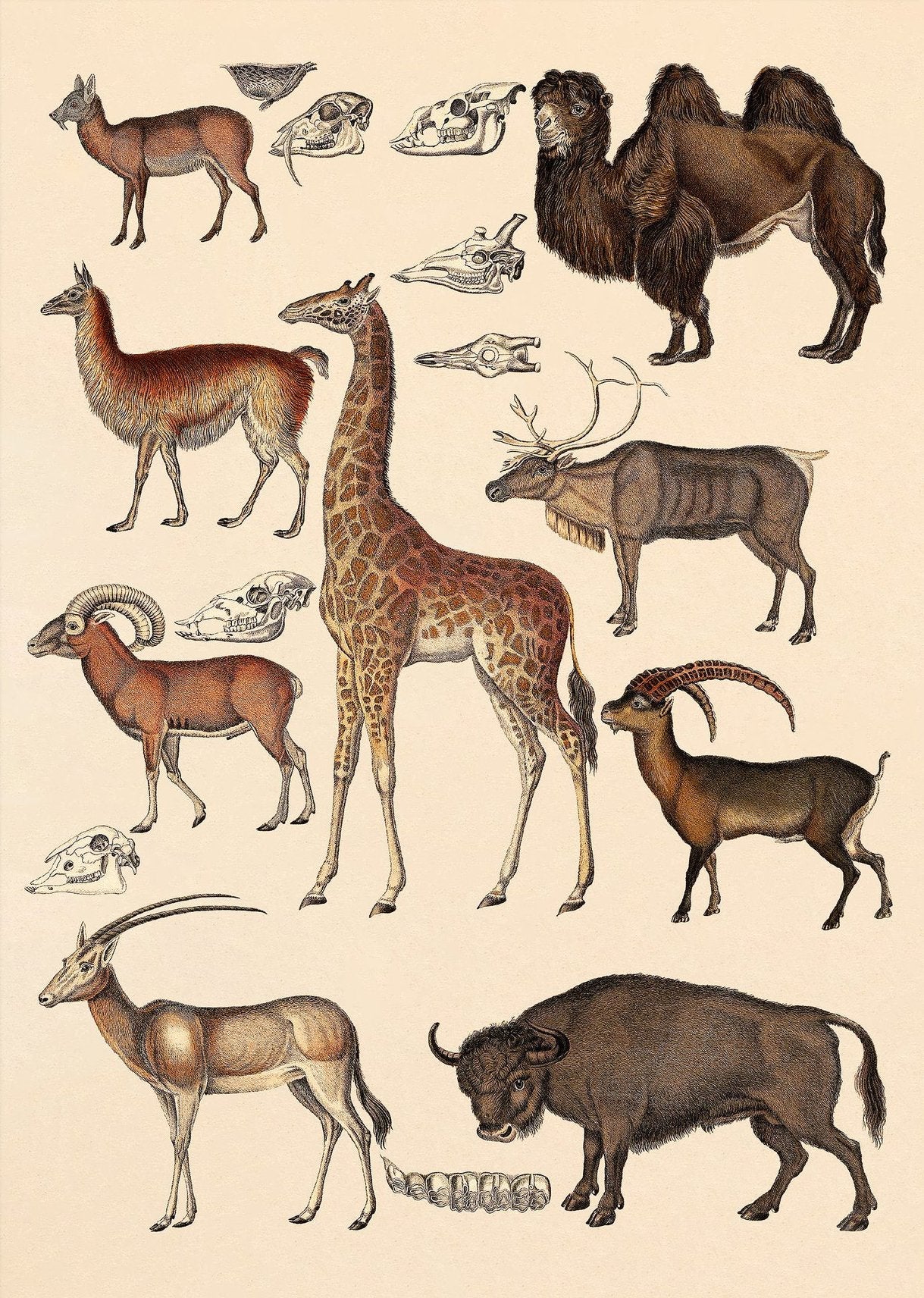 Poster Dimensions:  19.7" x 27.6" (50 x 70cm)
Keep it in the family
Though not in the family with leopards, the giraffe´s latin name is Giraffa Camelopardalis. This is because people in ancient times thought the giraffe looked like a camel with a leopards fur.
The original image dates back to the 18th century and has been digitally restored to it´s former glory.

Printed with Japanese archival ink on a matte Hahnemühle paper in own workshop outside Copenhagen, Denmark.  
Item no. 5104.