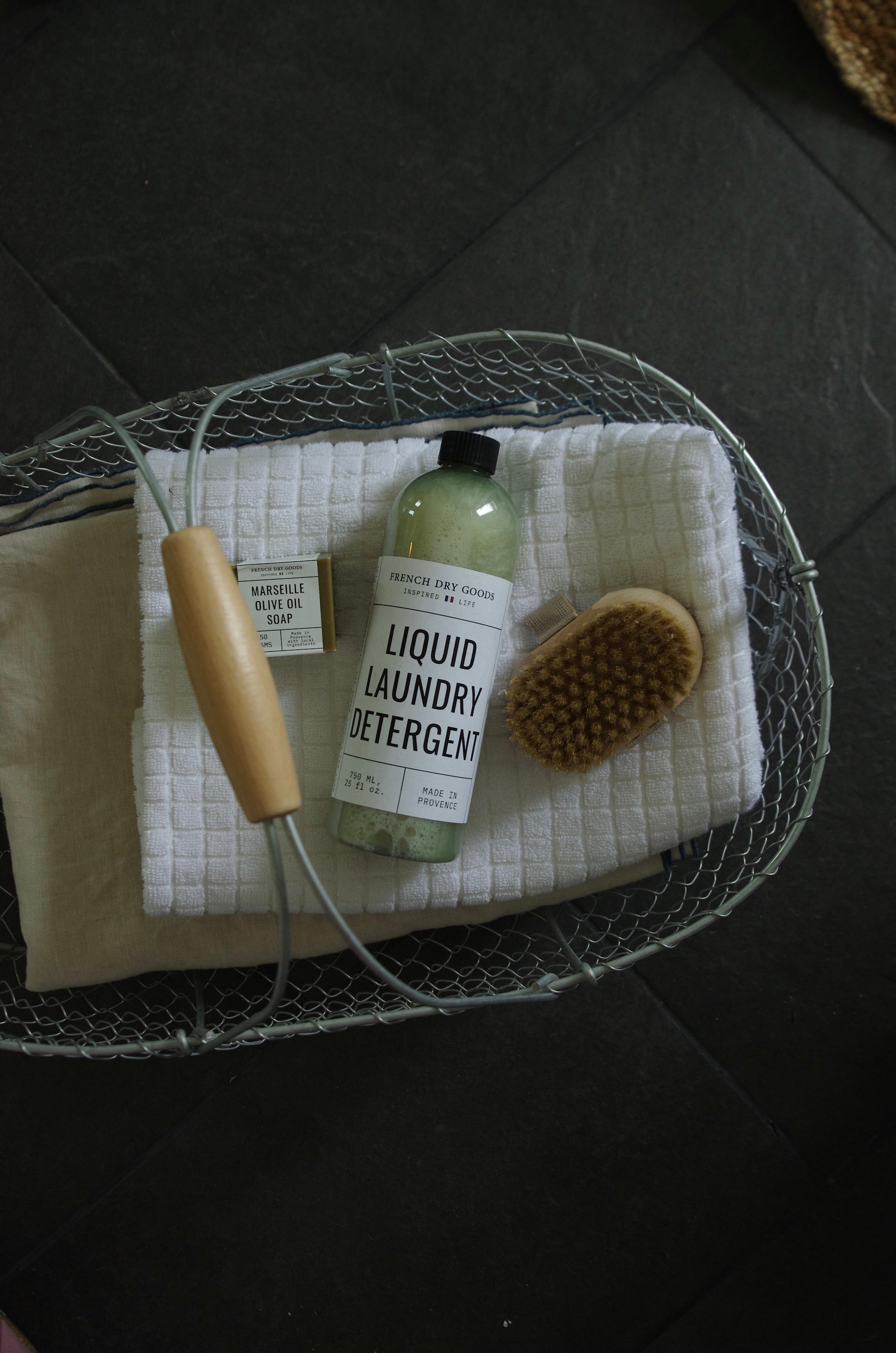 French Dry Goods Liquid Laundry Concentrate Soap (750ml)
Keep your laundry clean and fresh the French way, with natural laundry concentrate. Our laundry soap is a clean and effective alternative to regular box-store laundry detergent.
A natural, hypoallergenic soap to keep your laundry clean and fresh.
Biodegradable and environmentally-friendly.
It represents an ecological alternative to chemicals found in most laundry detergent and house keeping products.
Its generous size and minimal water content makes it economical for longer preservation.
DIRECTIONS AND USE
Add 3 capfuls to a regular load of laundry.